About
Where business & creativity come together
We're a full-service creative and development agency founded in Zagreb, Croatia in 2018 with team-members working from Croatia, Spain, Argentina, and the US.
We help businesses translate their vision into digital experiences that bring in the money.
---
What sets us apart
Fully Remote since 2018
We know that we can't compete with the comp packages of big tech companies. But where we can compete and win, is in flexibility. That allows us to have the best talent in the world at a sustainable cost.
Transparency is in our DNA
Our Business Plan and Team Wiki are just some of the internal documentation that is publically available. We also contribute to the open-source community with public code repositories in Github.
Innovation through R&D
As a forward-thinking company we explore the latest techologies through internal Research & Development projects. That way, our clients count with the advantage of our expert know-how to beat the competition and never be left behind in an always moving market.
Our Pledge to Employee Growth
We invest a heavy commitment of our resources into constant education and professional growth of our team and all our team-members individually towards a purposeful and fruitfull work-life balance.
---
We wrote the book
on branding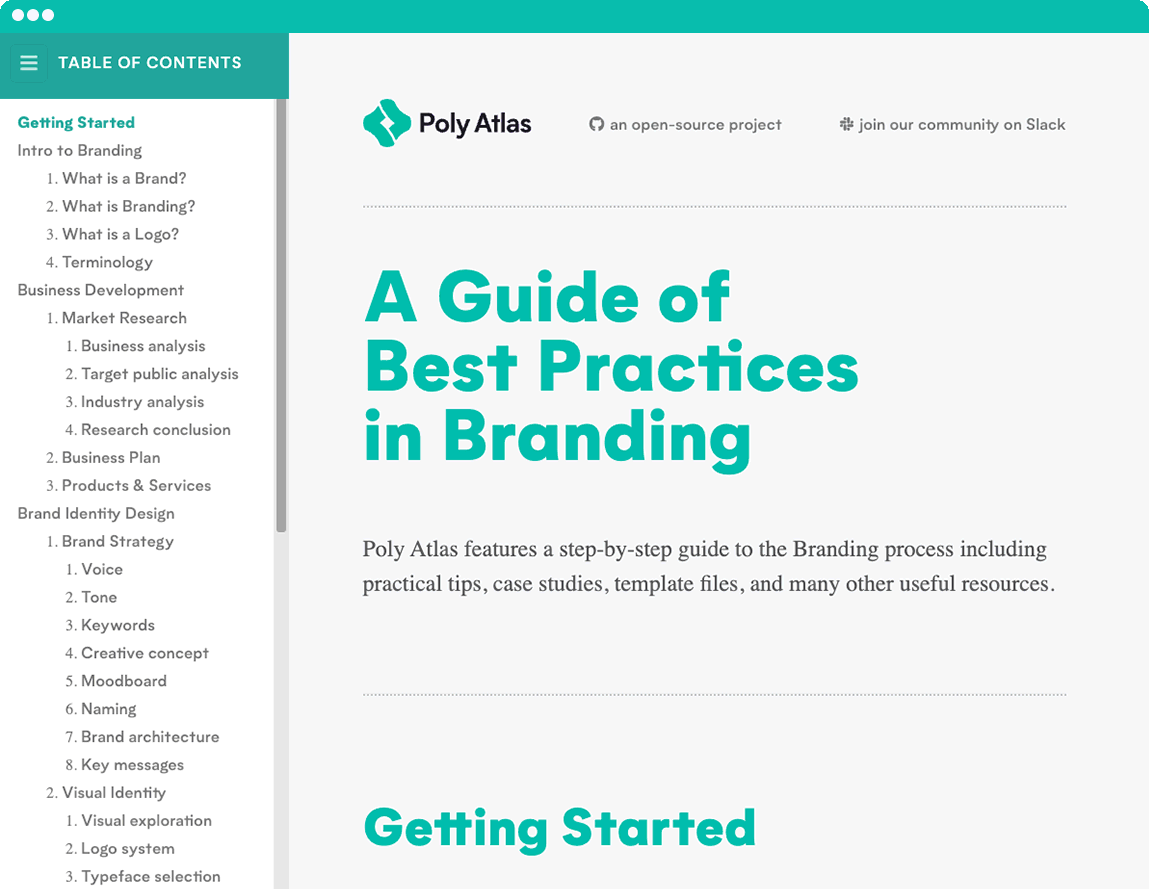 A step-by-step guide to the Branding process including practical tips, case studies, template files, and many other useful resources.
polyatlas.wiki